Webinar to be held at the following time and date: Tuesday, February 10, 2015 from 12:00 PM TO 1:00 PM (EST)
Please join IABC Philadelphia for an exclusive lunchtime webinar featuring writing coach Ken O'Quinn, who has taught communicators all over the world how to be better writers. As one put it: "Ken gave one of the best courses I've ever taken. He teaches staff how to write properly, clearly and concisely."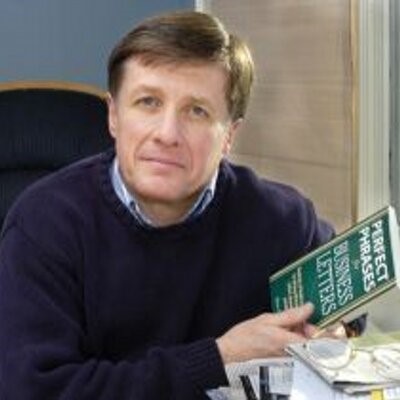 Ken O'Quinn is a former Associated Press writer who now conducts corporate workshops for such clients as GE, Dell, Chevron, Dow Chemical (China), Exelon, Oracle, the Gap, and Campbell's Soup. He has presented at the IABC International Conference, and his writing has appeared in such publications as the New York Times, Fast Company, and the Harvard Management Communication Letter. Ken is also the author of the book Perfect Phrases for Business Letters (McGraw Hill). His website is Writing With Clarity.
Concise writing has never been so important as in the era of the micromessage: blogs, posts, tweets, brief email, text messages, headlines, captions, and homepage news capsules. It's all about economy of language.
Many people have a tendency to write the way they talk, but human speech is fragmented, wordy and tangled. In this webinar, writing coach Ken O'Quinn, whose workshops have helped thousands of communicators, will explore how to achieve maximum efficiency so that your message draws attention:
·         Distill the essence of a page into a strong summary paragraph.
·         Identify words that add nothing to your meaning.
·         Understand three flaws that contribute the most to bloated writing.
·         Take the direct route to a tightly written post.
·         Use balance and alliteration to create a catchy phrase.
·         Know the qualities of a good tweet.
Fee:
IABC members and students $10
Non-members $20
Please register using the EventBrite widget below. You may pay using your PayPal account or a major credit card. All transactions are processed via PayPal, but you do not need to have a PayPal account to pay by credit card. Webinar registrants will receive an email with logon information about 24 hours before the webinar.