Join IABC Philadelphia for an exciting presentation on Strategic Thinking for Communicators by noted expert Prof. Stanley Ridgely of Drexel University's LeBow College of Business. The program takes place Wednesday, November 20, 2013 6:00 PM  – 8:00 PM at Drexel University's LeBow Hall, 3220 Market St, Philadelphia, Pennsylvania 19104.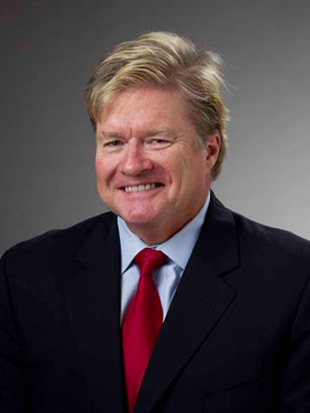 Registration Prices
Students $10.00
IABC Members $30.00
Nonmembers $45.00
Please use this widget to register for the program.
Background
Strategic thinking is a powerful and invaluable skill, one that leads to greater chances of success in whatever professional and personal projects you're involved in. It involves setting goals, developing long-range plans, anticipating the unexpected, analyzing your environment, and even cooperating with your competitors. The only catch: Strategic thinking doesn't come naturally.
Strategy is not easy. Because many folks are static thinkers who tend to make decisions only for today, strategic thinking skills have to be learned, cultivated, practiced, and applied. Mastering the art and craft of strategic thinking can help you:
• plan more effectively with an eye for avoiding unpleasant surprises;
• impose a stronger sense of order on chaotic, disorderly projects and scenarios;
• make savvier decisions and outsmart your competitors with greater confidence and ease; and
• understand what strategy is not, so to avoid the common cliches that people substitute for actual strategy.
Along the way, you get an intimate look at how some of history's greatest strategic thinkers, including Steve Jobs, John F. Kennedy, Napoleon Bonaparte, Vince Lombardi, and Abraham Lincoln, approached situations, applied their knowledge and skills to setting long-term goals, and dodged common pitfalls in strategic thinking and planning.
About our Speaker
Stanley K. Ridgley, PhD, IMBA brings to bear the most powerful instructional techniques from one of America's great business schools and combines them with the lessons of military leadership and high strategy learned on the front lines of the Cold War as a Military Intelligence Officer. Dr. Ridgley helps students and executives tap potential, realize strengths, recognize talents, and imbue themselves with energy and confidence.
Dr. Ridgley is Assistant Professor of Management at Drexel University's LeBow College of Business. He holds a Doctorate and Masters in International Security and Strategy from Duke University and an International MBA from Temple University, also studying at Moscow State University and the Institut de Gestion Sociale in Paris.